We do our best to offer all our guests the services and facilities to make their stay a memorable one.
Dine in style at our beachfront restaurant and bar, offering a diverse selection of mouth-watering vegan and local dishes. Sip on tropical cocktails while taking in the stunning beach views from our bar. Ideal for romantic dinners or family meals, our outdoor seating options cater to your every dining desire, whether you're seeking a casual lunch or an extravagant dinner. Experience the epitome of beach resort dining with us!
Immerse yourself in the breathtaking beauty of our outdoor pool, surrounded by lush greenery and stunning beach vistas. Rejuvenate and refresh with a dip in the crystal clear waters or simply lounge in comfort with our poolside amenities like comfortable chairs, shady umbrellas, and dining and refreshment options. With impeccable maintenance, attentive staff, and a tranquil ambiance, our outdoor pool is the ultimate destination for your beach getaway. Don't miss out on this unforgettable experience!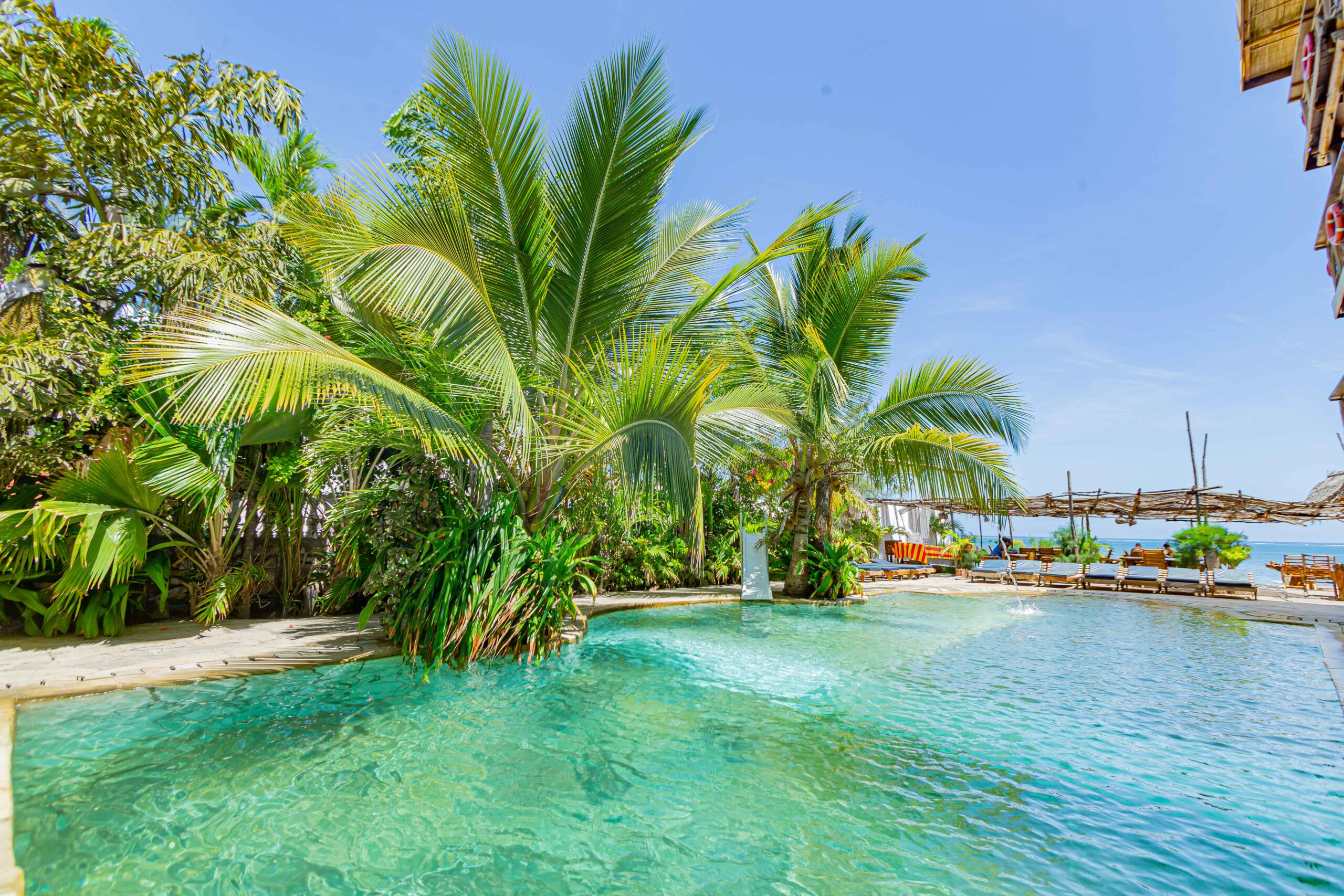 Discover an aquatic paradise at our resort with a vast selection of water-based activities designed to make your vacation unforgettable. From swimming and snorkeling to the excitement of jet skiing and boat rides, there is something for everyone to enjoy. Whether you're seeking a tranquil day in the sun or a thrilling adventure, we have the ideal water activity for you.
Located just a short 3-minute walk from the resort, Haller Park awaits visitors with its diverse range of flora and fauna, including a butterfly pavilion, a reptile park, and a botanical garden. This popular tourist destination doubles as an educational center, offering guided tours, picnic spots, and a children's playground for families to enjoy.